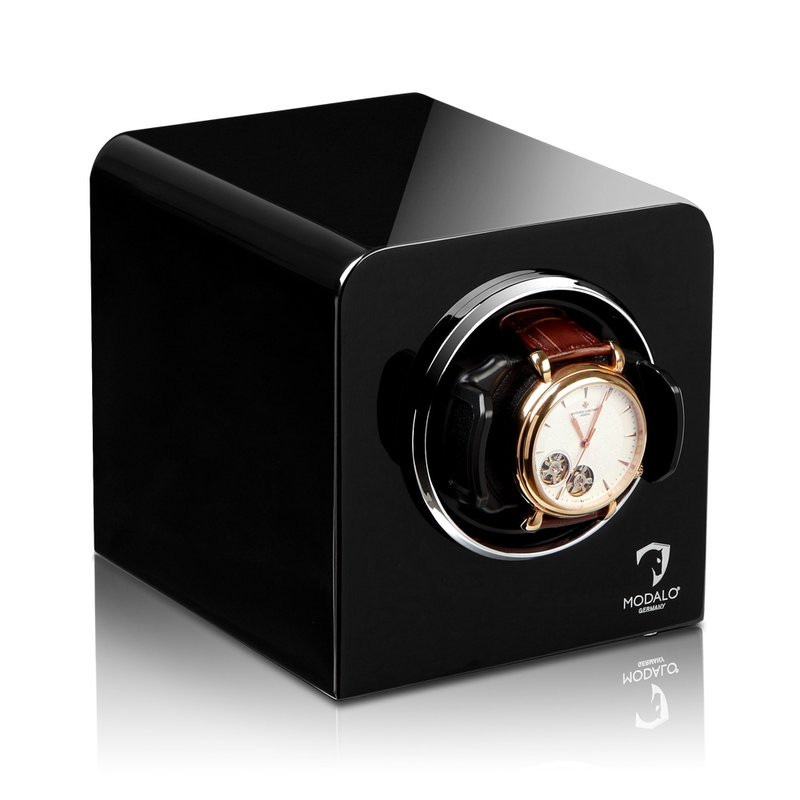 keyboard_arrow_up keyboard_arrow_down
WATCH WINDER MODALO INSPIRATION FOR 1 AUTOMATIC WATCH
Shipping within 7 business days
With pure elegance and the exquisite workmanship of solid New Zealand wood, the high-gloss piano finish and four coordinated design variants, the new INSPIRATION MV4 collection presents a sophisticated watch winder, in which traditional materials and cutting-edge technologies are stylishly combined.






Ilość miejsc: 1
Ilość obrotów: 900 – 1700
Kolor: Czarny
Liczba programów: 5
Materiał: Drewno
Waga: 1,60 Kg
Wymiary: 15,00 × 12,50 × 13,50 cm

Buy comfortably, choose the installments of Credit Agricole bank.
That's easy, it takes just four steps:
1. When your shopping cart value gets over 300PLN use the installments of Credit Agricole, fill the form and wait for decision.
2. Transfer PLN 1 and attach a photo of your ID card.
3. Confirm with SMS code.
4. You will receive the contract by e-mail and the store will start processing your order.
Shipping fees include handling and packing fees as well as postage costs. Handling fees are fixed, whereas transport fees vary according to total weight of the shipment. We advise you to group your items in one order.
We cannot group two distinct orders placed separately, and shipping fees will apply to each of them. Your package will be dispatched at your own risk, but special care is taken to protect fragile objects.
Boxes are amply sized and your items are well-protected.